The University of Puerto Rico School of Law, Rio Piedras Campus (UPRRP) received a $550,000.00 grant from the Bureau of Justice Assistance (BJA) from the United States Department of Justice (DOJ), to continue the efforts of the Post Sentencing DNA Project for an additional three years. To raise these funds to the First Teaching Center of the island, the law school competed with other institutions throughout the United States.
Two years ago the school began this project aimed at evaluating the claims of persons deprived of their liberty who claim to have been wrongly convicted. With an initial grant awarded in 2019, to this day, they have evaluated, along with law students, multiple claims of innocence made by incarcerated individuals. At the same time, they represent before the Aibonito Court of First Instance a man sentenced to hundreds of years for a murder and a sexual assault he did not commit.
The achievement of this grant is an example of the collaborative efforts carried out by the Vice Presidency of External Resources, led by Prof. Carmen Bachier, in conjunction with the campuses and units of the entire university system. At present, the UPR receives 80% of the research funds granted by the main federal agencies in Puerto Rico for which the university system competes with all states of the American nation.
Dr. Rosario, Project Director, explained the importance of this kind of project: "The claims of innocence turn out to be like a long race of obstacles, because it is a person's struggle against a whole system that resists to recognize its terrible flaws. In this struggle, the role of the the University of Puerto Rico School of Law is indispensable."
As part of the efforts of the School of Law, Dean Vivian I. Rivera Neptune added: "In our school we have a genuine commitment to access to justice. The inequality prevailing in our society condemns in a greater proportion, black people, people of African descent, racialized, immigrants, people with functional diversity and living below the poverty level, to be prosecuted and deprived of their liberty without due legal representation and without using scientific techniques that would allow them to prove their innocence. Projects like ours serve this innocent population that only needs resources and support to achieve real justice. Congratulations to Dr. Iris Rosario, Lcda. Liliam Rodríguez, an honorary collaborator of the project, Nikxa Rivera, a legal technician and student who year after year supports and works with commitment in the project and will continue to do so thanks to this grant."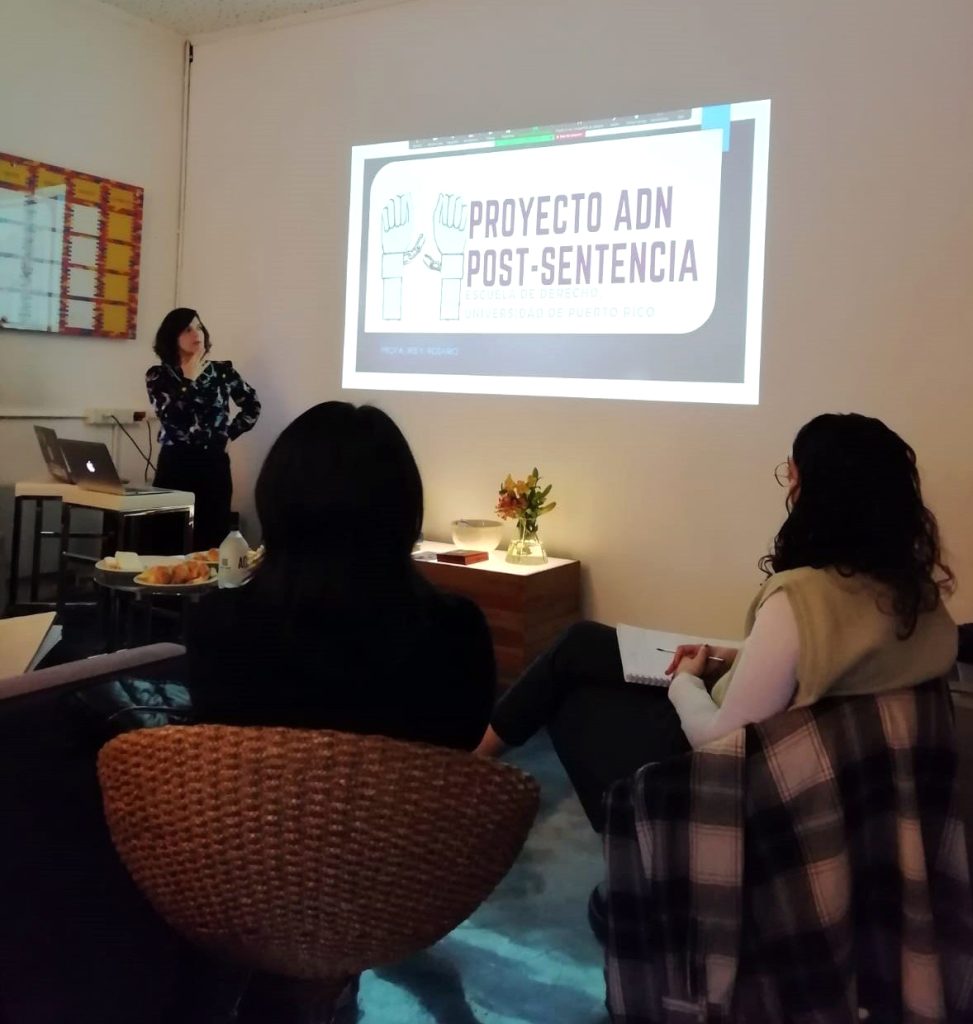 Back